Throughout the years Bonus Electric has been diligent in developing relationships with every professional organization in the industry. These relationships have been forged from our honesty, integrity, professionalism and quality of workmanship. Our great relationships with IBEW, NECA, City of Chicago and the surrounding municipalities have given us an additional unique company asset. We have the ability to gather our many unique assets on each and every project at the benefit of the owner. Bonus Electric is a full service electrical engineering and construction company.
Engineering
Bonus Electric proudly boasts a full service engineering division with Illinois state licensed engineers on staff, and the ability to stamp our own drawings. Our clients have the assurance and comfort that is provided by the fact that we aren't just paying a licensed engineer from another company who is completely unfamiliar to the project to stamp our drawings.
Whether the desired end result is code analysis, budget pricing, guaranteed maximum pricing, permit documents, design-bid-build documents or design-build documents, we can supply all of your design needs. We are continuously adapting our services and capabilities to meet the needs and requirements of our clients.
Bonus Electric always carries its own E&O and Professional Liability insurances to provide our clients with the highest levels of protection in the industry.
Design-Build
This is currently the fastest developing project delivery method in the industry. With the right team (MEP/FP & Architect) on board from the beginning, design-build offers the fastest, most efficient, most change order prohibitive and least problematic method available to an owner. It offers a single source of responsibility. No other delivery method can compare to this fast-track, turnkey approach in relation to speed, efficiency and cost control.
Pre-Construction
We are extremely versatile and are available for involvement at many levels of a project. Early in a project's development we can assist ownership in determining a budget and then producing an extremely detailed scope that shall meet that budget. We provide value engineering services to evaluate design concepts and specifications for possible cost reductions. Our years of experience and project histories have enabled us with the knowledge and expertise to provide the owner with a list of possible options which can reduce cost without sacrificing function.
Whether the project is determined to proceed on a design-build basis or a design-bid-build basis, Bonus Electric shall complete the drawing documents and specifications within the budget and scope parameters. Similarly, if the project proceeds on a design-bid-build basis, Bonus Electric can be there to assist the engineer of record in maintaining the original scope.
BIM Technology & Coordination
In addition to the Pre-Construction Services, we offer the latest in Building Information Technology (BIM):
Virtual Construction Modeling (3D BIM)
Clash Coordination (3D BIM)
Real time sequencing of construction (4D BIM)
Cost management and quantification (5D BIM)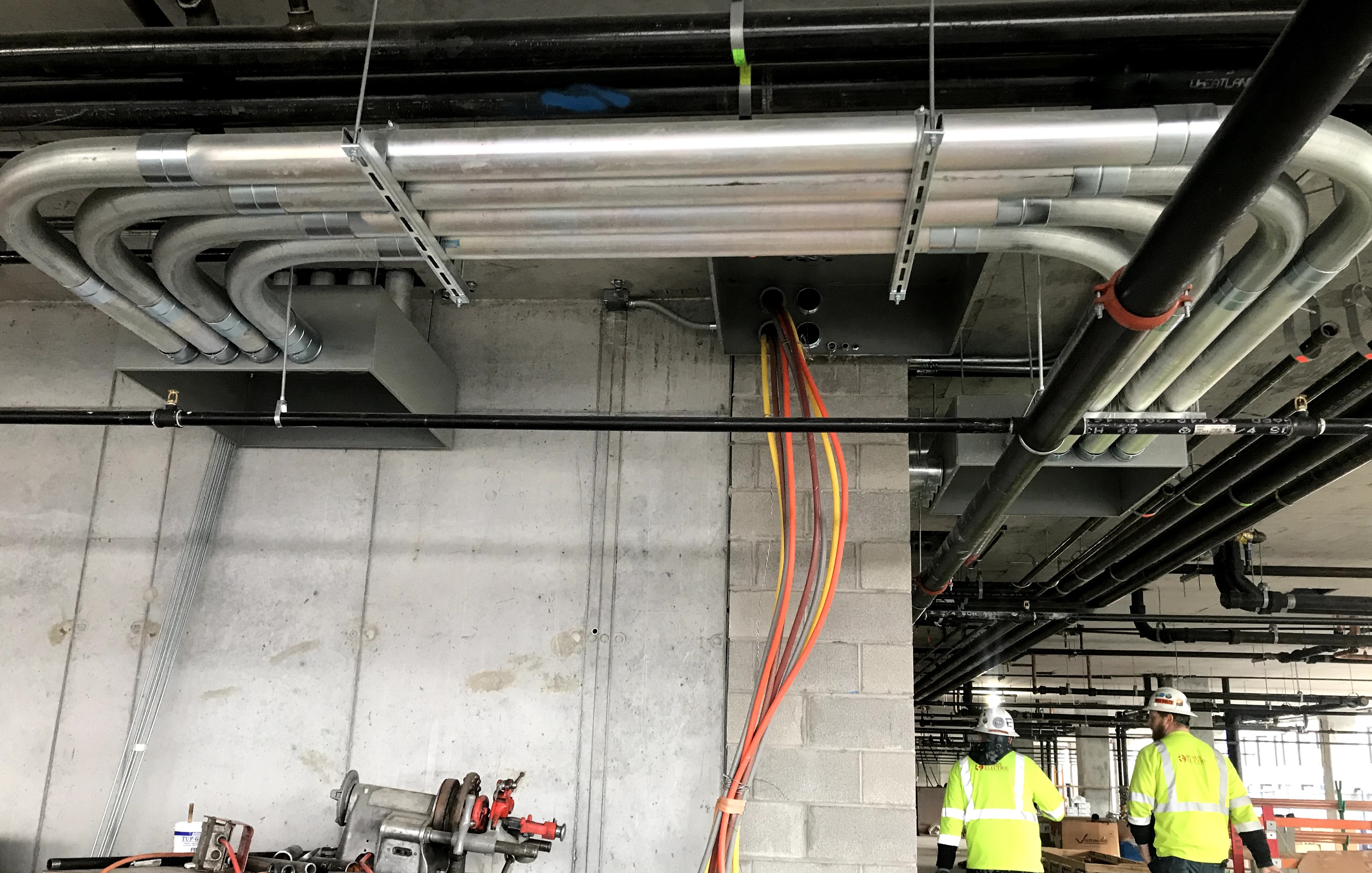 Electrical Construction
Bonus Electric is an IBEW Local 134 union contractor. Our highly trained, skilled, experienced and professional labor force is able to provide the highest quality integration, installation, startup, testing and maintenance for every aspect of your electrical distribution and power systems.
Lightning Protection Systems
We will assist each client in determining their level of need for a system. Once it is determined that a system is required/desired, Bonus Electric shall provide the resources for a full system design, installation and UL certification.
Communication Systems
We can provide the design, installation, service and monitoring for all your low voltage systems:
Voice/Data/Video systems | Fire Alarm/Life Safety Systems | Enterphone Systems
Intercom Systems | Panic Alarm Systems | Security Systems
CCTV Systems | Card Access Systems | Home Automation
High Speed Internet Solutions | Emergency/Nurse Call Systems
Building Maintenance & Service
We can structure an ongoing maintenance program for any project we are involved in. Whether it is scheduled site inspections/evaluations of electrical equipment and their connections or simply replacing the lamps in your 30' high site lighting fixtures, Bonus Electric will provide you with the level of service you desire.
We never turn our back on previous clients. We understand that it can be difficult for building owners to locate a contractor for additional work years after the project has been completed, and too many contractors can't take care of your miscellaneous needs. Bonus Electric always leaves a nameplate on site when completing a project so that we may be contacted easily for years to come.
630-296-8250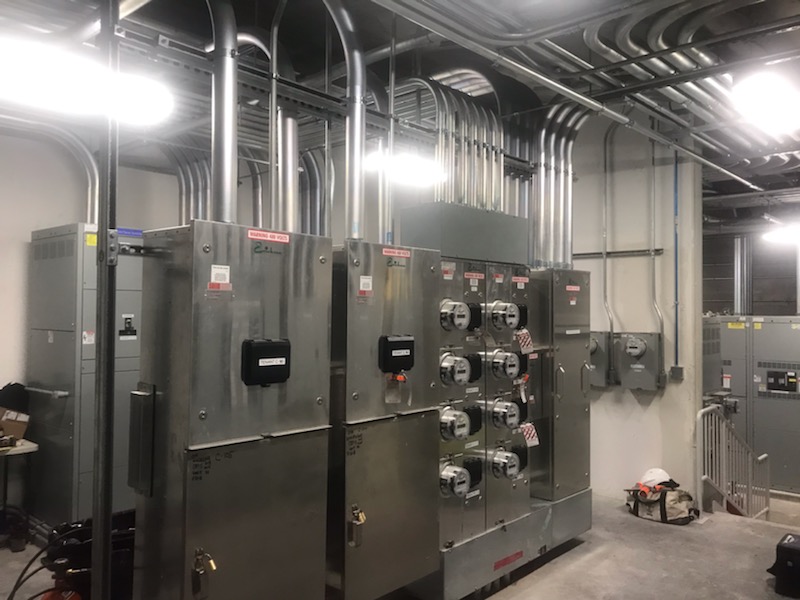 Everything you need for your project